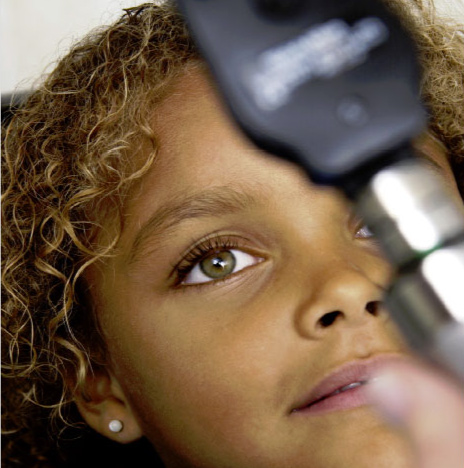 Each of our Courts Optical locations is staffed by a fully qualified, and locally-registered, Optometrist, and fitted with the latest in vision screening technology, the likes of which is unavailable elsewhere in many of the markets in which we operate.
Our complementary vision screening is a relatively short examination that can indicate the presence of an existing or potential vision problem, and consists of the following components:
Health History – our team will ask you for information on your overall health, and that of your immediate family, any medication that you are currently taking (whether prescription or over-the-counter), whether you suffer from high blood pressure or diabetes, and general questions relating to your lifestyle, including, but not limited to, allergies, exercise, smoking and alcohol consumption.
External Eye Examination – the Optometrist will use handheld devices to examine the external parts of the eyes – the whites of the eyes, the iris, pupil, eye muscles, tear ducts and cornea. We do not dilate the pupil with eyedrops, and the equipment we use is non-contact. If the Optometrist identifies a reason for further testing we may refer you to an Ophthalmologist.
Refraction – the refraction determines the sharpness, or clarity, of both your near (reading) and distance vision. To do this the Optometrist will use a state of the art digital phoropter to test your ability to read letters of varying sizes, both with and without corrective lenses. For children we use a series of images instead of letters, to determine vision clarity.
Internal Eye Examination – depending on the outcome of the external eye examination and the refraction the Optometrist may conduct an internal eye examination, using an advanced piece of equipment known as a slit lamp. The slit lamp comprises a high-intensity light source, and a microscope, facilitating an examination of the anterior and posterior segments of the eye, including the eyelid, sclera, conjunctiva, iris and cornea. The slit lamp exam helps detect many ocular diseases, such as cataracts, conjunctivitis, diabetic retinopathy, keratoconus and macular degeneration.
Pressure Test – using a non-contact tonometer the Optometrist will test the fluid pressure (also known as intraocular pressure) within your eyes to check for the possibility of glaucoma. The equipment works by expelling a puff of air onto the surface of the eye, and is a much more hygienic and comfortable alternative to traditional tonometers that touch the surface of the eye.
Additional Tests – depending on your circumstances the Optometrist may administer further tests, for example to check your blood sugar level.

After your vision screening is complete the Optometrist will hand you over to our Dispenser, who will assist you in selecting the most appropriate frames and lenses for your vision, lifestyle, and personal style.
We stock a wide selection of frames for men, women and children, to suit all tastes and budgets. Across the world the trend has shifted towards acetate (plastic) frames, often in a variety of distinct colours, and the Caribbean is no different. Our stores feature a dazzling array of blues, reds, pinks and purples, alongside more conservative blacks and browns, and traditional metal frames in black, gold or silver. Choose from thick frames that stand out on the face, often with decorative accents on the temples, or from thinner, less obtrusive frames, and even those without rims altogether.
In much the same way as it has become the norm to have footwear, bags and accessories for all occasions, it is not unusual for people to have more than one pair of glasses, and our Dispensers will help guide your selection based on the colour of your eyes, and the shape and size of your face.
Some of our most popular brands are Converse, Ralph, Pepe Jeans, Ted Baker, Jones New York, Lucky Brand, Vogue and the fabulous Toscana collection, which is available exclusively at Courts Optical.
Lenses
The lenses you purchase will depend largely on your prescription (you may need single vision, bifocal or progressive lenses), but also on your lifestyle. Materials such as polycarbonate are stronger than traditional plastics and therefore more appropriate for children, or those that engage in sports. There are also a number of additional features that you may choose to include with your lenses. Photochromic lenses, such as the popular Transitions brand, darken when exposed to UV, protecting the eyes from the glare of the sun, and return to regular transparency inside. Anti-reflective coating increases the amount of light that passes through the lens to the eye, making using a computer or driving at night a much more comfortable experience, not to mention drawing more attention to your eyes in social settings!
For the ultimate experience in lens technology why not try our Clarity brand. Clarity lenses are made from a special material that is stronger, yet thinner and lighter than other lenses. The lenses are photochromic, and have anti-reflective treatment built in to the material, rather than applied as a coating. The UV protection is 400, compared to the standard 100, and the lenses are also hydrophobic and oleophobic, meaning they repel both water and grease. The Clarity brand also offers freeform lenses, the latest advancement in lens technology, which allows for a far greater accuracy in the manufacturing of lenses.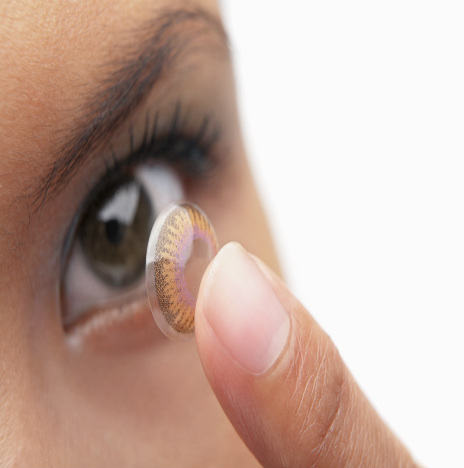 As well as dispensing regular prescription glasses Courts Optical also conducts contact lens examinations, including lens fitting, and offers products from the most popular brands such as Acuvue and FreshLook.
Each of our stores features a private area for fitting contacts, and our Optometrists will assist you if you have not tried using contacts before. While many persons are initially apprehensive about trying contacts for the first time our friendly, well-trained staff will put you at ease and you may find that once you try contacts you won't go back to regular glasses again!
In 2016 Courts Optical introduced Clarity Colour Contact Lenses to the market. These contacts are plano, meaning they do not have a prescription, but they come in four different colours, allowing you to change your look, depending on your mood!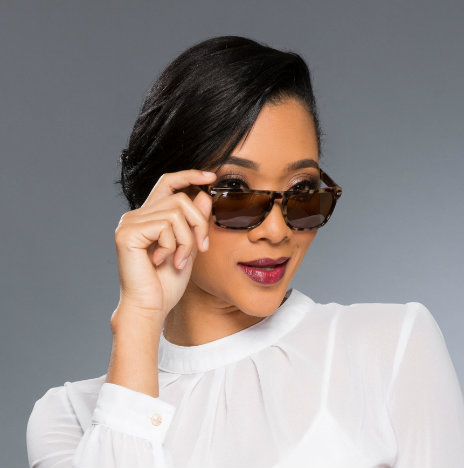 Did you know that despite our prolonged exposure to the sun, we in the Caribbean are less likely to wear sunglasses than our counterparts in Northern America and Europe? Not only are sunglasses a fantastic way to make a fashion statement, but they are also essential for protecting our eyes from the harmful effects of the sun's rays.
Polarized sunglasses, in particular, are a worthwhile investment in the health of your eyes. Light that is reflected from surfaces such as a flat road or the surface of the ocean is generally horizontally polarized, which creates an annoying and potentially dangerous intensity of light that we experience as glare. Polarized lenses contain a special filter that blocks this light, reducing glare. If you spend a lot of time driving, or work on the water, polarized sunglasses are a must!
Ray Ban is the most popular brand of sunglasses around the world, and you'll find a wide selection at Courts Optical. We also stock brands such as Vogue, Converse, Ralph, Puma and Serengeti.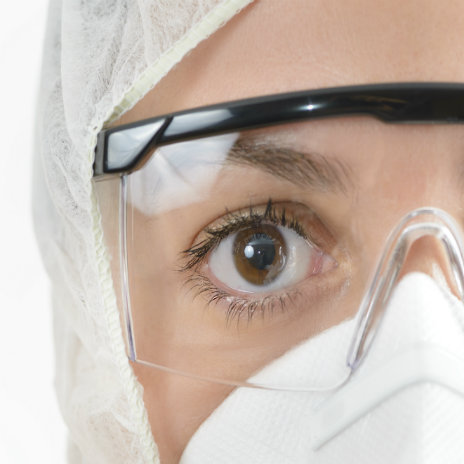 Do you work in the oil or gas industry, service vehicles, or use power tools as part of your job? If so, chances are you may need to wear safety eyewear, and in some cases you may even be mandated to by law.
These products are typically much stronger than regular eyewear, and often provide a closer fit around the face, reducing the scope for foreign objects to come into contact with the eyes. In markets where the petroleum industry plays a significant part in the economy, such as Guyana and Trinidad & Tobago, you can find safety frames in Courts Optical stores, but these products can be ordered from any of our stores, and we invite you to visit your nearest location or contact us and ask for more information.