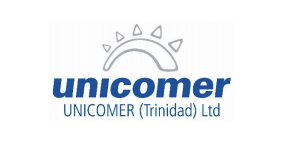 FOR IMMEDIATE RELEASE
Courts Optical Is Open: New Procedures to Serve You
Freeport, Trinidad, 13-05-2020: – Courts Optical announces the reopening of seven (7) of its branches on Thursday 14th May, 2020. The Courts Optical team have prioritized the health and well-being of their staff and patients and have adjusted their operations with new clinical protocols and procedures to reduce the risk of the spread of COVID-19.
The Courts Optical branches that will be reopened include: Megastore, Southpark, Valpark, Arima, Chaguanas, Siparia and Point Fortin. The opening hours for Megastore and Southpark are Mondays to Saturdays from 9am – 5pm. All other branches are open Mondays – Fridays from 9am – 5pm and Saturdays from 9am – 1pm.
Strict protocols will be observed for appointments and walk-ins to our branches. Persons entering the branch must wear a face mask and will be required to sanitize their hands before they enter the branch. The body temperature of each person will be taken and relevant questions will be asked as it relates to their recent health and travel history. If any doubts should arise, the appointment will be rescheduled to a future date and time.
We understand that patients may require someone to accompany them. This will be allowed; however only three (3) patients/persons will be present in the branch at any time. All persons will be required to observe the company's social distancing protocol of six (6) feet.
Employees will be required to wear face masks and disposable hand gloves during working hours; the hand gloves will be changed in the presence of each patient. Employees will also ensure that all pre-testing and testing equipment are sanitized after each use on a patient. Whenever frames, lenses or glasses are handled, they would also be properly sanitized in the presence of the patient. In addition to these measures, all tabletops, counters and surfaces will be sanitized on a frequent basis.
You can contact the Customer Service team at +1 868 672 7577 with any questions or appointment requests you may have. You can also book your appointment online at www.courtsoptical.com.
The Unicomer Group operates in 26 countries from its headquarters in El Salvador, and has over 15,000 employees. The company offers its customers the widest and most modern line of products and financial services across the countries of operations. The retail brands of Unicomer include Courts, Courts Optical, Ashley Furniture HomeStore, RadioShack, Lucky Dollar and Servitech.